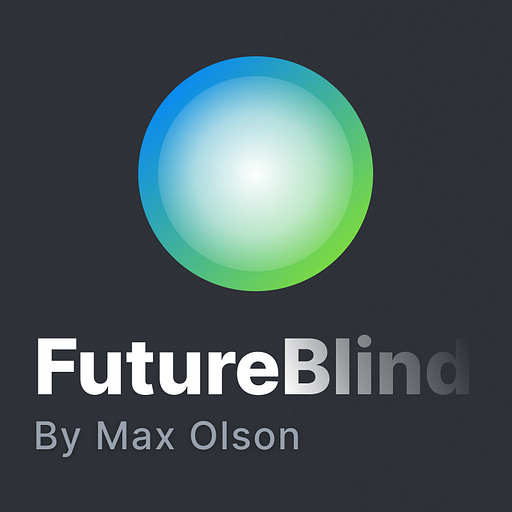 Apr 26, 2021 • 12M
The Future of Space, Part I: The Setup
This is the audio edition of the FutureBlind blog. Episodes will be rare: on occasion I'll record an audio version of an essay that tries to take advantage of the audio medium with clips from others, good sound design, and more.
The cost and ease of getting to space are about to improve by many orders of magnitude. This will drive the space industry to be one of the biggest sources of growth over the next 10-20 years. This is the first of a two-part essay on the upcoming future of the space industry. 
See the full post: https://futureblind.com/2021/03/03/the-future-of-space-1/
Footnotes & References
Here's a timeline of a few milestones of the recent commercialization of space:
2008-12 — Commercial Resupply Services (CRS) contract of $1.6B to SpaceX and $1.9B to Orbital Sciences to deliver supplies to ISS. This helps fund Falcon 9 development.

2012-05 — SpaceX Dragon capsule launches "empty" to perform tests and dock with the ISS, the first commercial spacecraft ever to do so.

2012-10 — SpaceX CRS-1 mission sends Dragon with supplies to ISS. Dragon is the only cargo vehicle at the time capable of returning supplies to Earth.

2014-09 — NASA awards final Commercial Crew Program (CCP) contract to SpaceX ($2.6B) and Boeing ($4.2B) for the capability to send 4-5 astronauts to the ISS. First flights for both initially planned in 2017.

2020-01 — NASA awards Axiom Space the first ever contract to build a commercial module for the ISS.

2020-04 — NASA awards lunar lander contracts to Blue Origin, Dynetics, and SpaceX under the Artemis program. The goal is to land "the first woman and the next man" on the Moon by 2024.

2020-05 — Commercial Crew Demo mission sends 2 astronauts to ISS. These are the first astronauts on a commercial mission, and the first from US soil since retirement of the Space Shuttle in 2011. 10 million people worldwide watched it live.

2020-11 — Crew 1, the first operational flight, sends 4 astronauts to ISS. Due to delays and other issues, Boeing's Starliner isn't set to fly for another year.

2020-12 — NASA awards Blue Origin a Launch Services contract to transport planetary, Earth observation, exploration and scientific satellites.